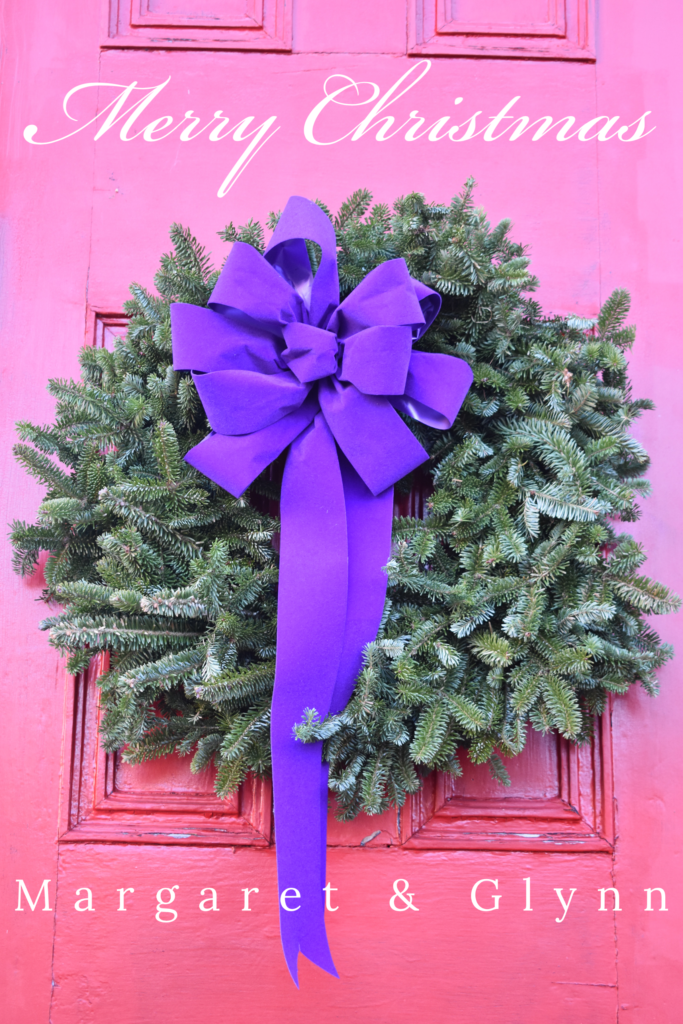 Glynn and I have enjoyed living at a cabin-loft in Greeneville, Tennessee for the past five-plus years, while Glynn works on a contract. (I have often been reminded of aspiring writer Jo March in Little Women, living in a boarding house.)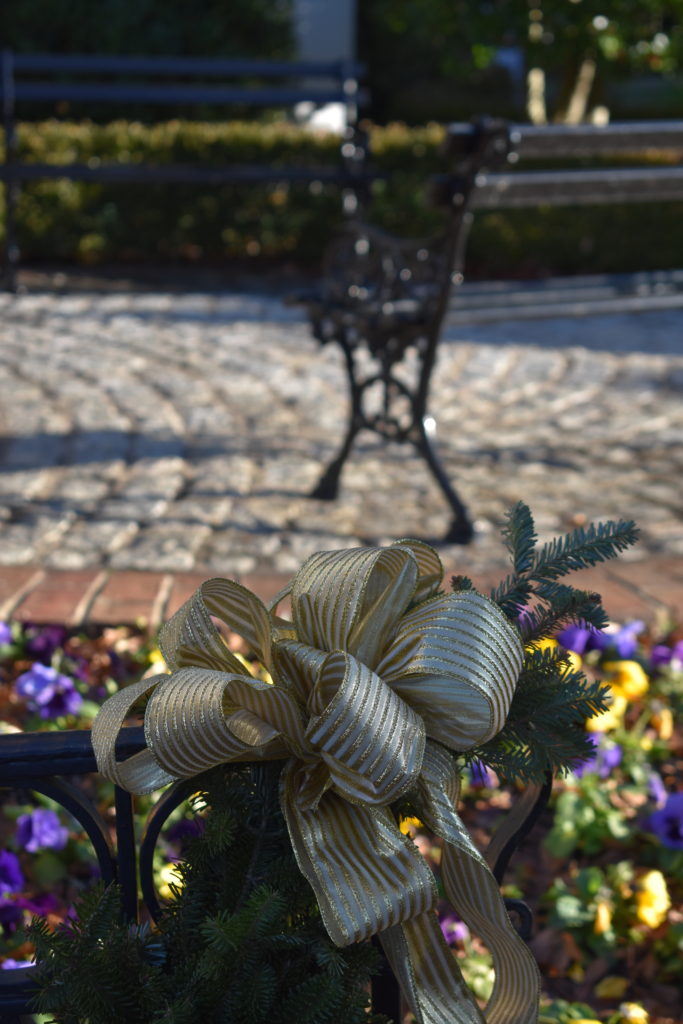 Early in December, I felt led to have dinner in town at one of our favorite places on Main Street: a fine historic restaurant with proper white table linens and tiny china tea cups with saucers.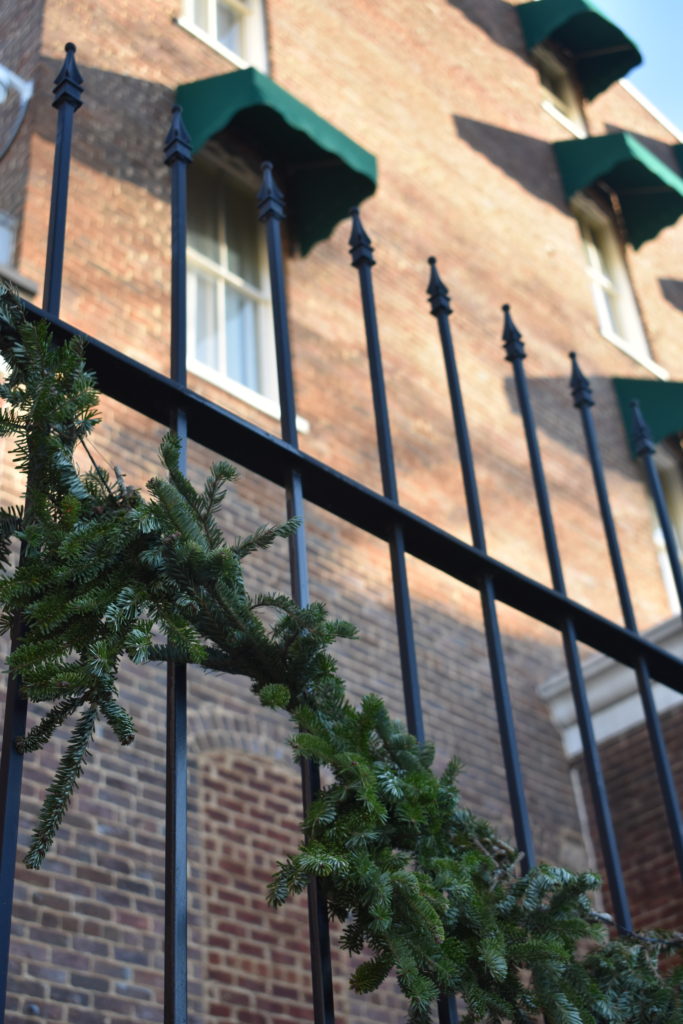 From our table, through big, arched picture windows, we saw our purpose for being there: A Christmas memory.
We watched a small choir set up then play silver hand bells across the street, at the top of a tall brick staircase of a historic church.
God knows I love hand bells!
They remind me of my favorite Christmas ornament when I was six-years-old: a tiny silver bell—always special to my heart.
It was a moment of God's goodness revealed in a small thing.
It was the night that townspeople came to experience the Christmas tree lighting, unbeknownst to me in advance.
It is a memory I will take with me when I move on.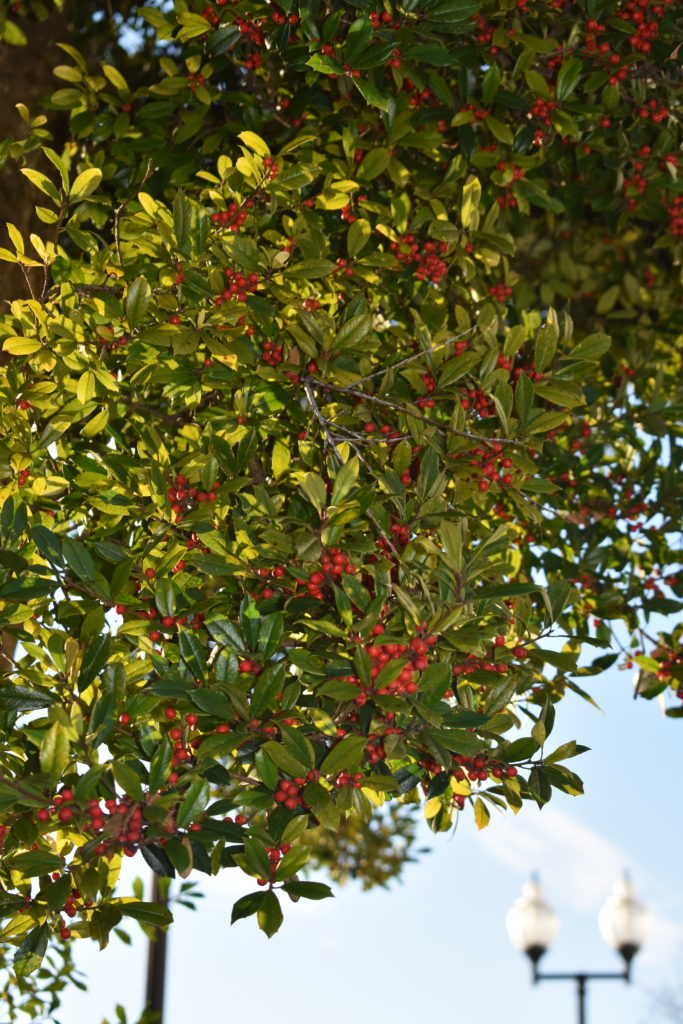 Days afterwards, snow had fallen and melted. I felt led to walk around town and capture a few pictures.
I hope you enjoy them.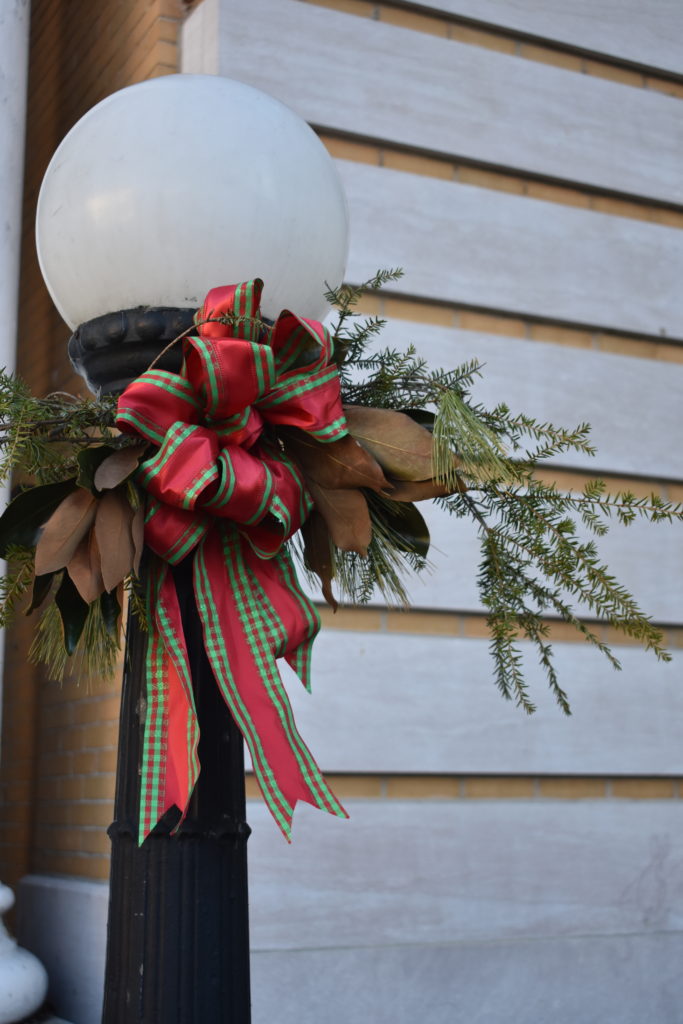 There was a particular one that captivated my heart, as I drove just outside of town: a donkey. I call him my Christmas donkey. He has been put out to pasture by his owner, and he needed a friend.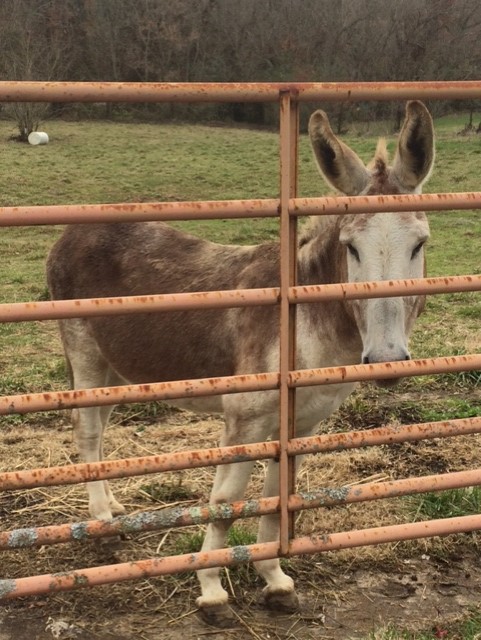 I am his, and he is mine.
I feed him apples.
He warms my heart.
And he reminds me to remember the least cared for, especially during this Christmas season.
May your Christmastime be filled with special memories—old and new.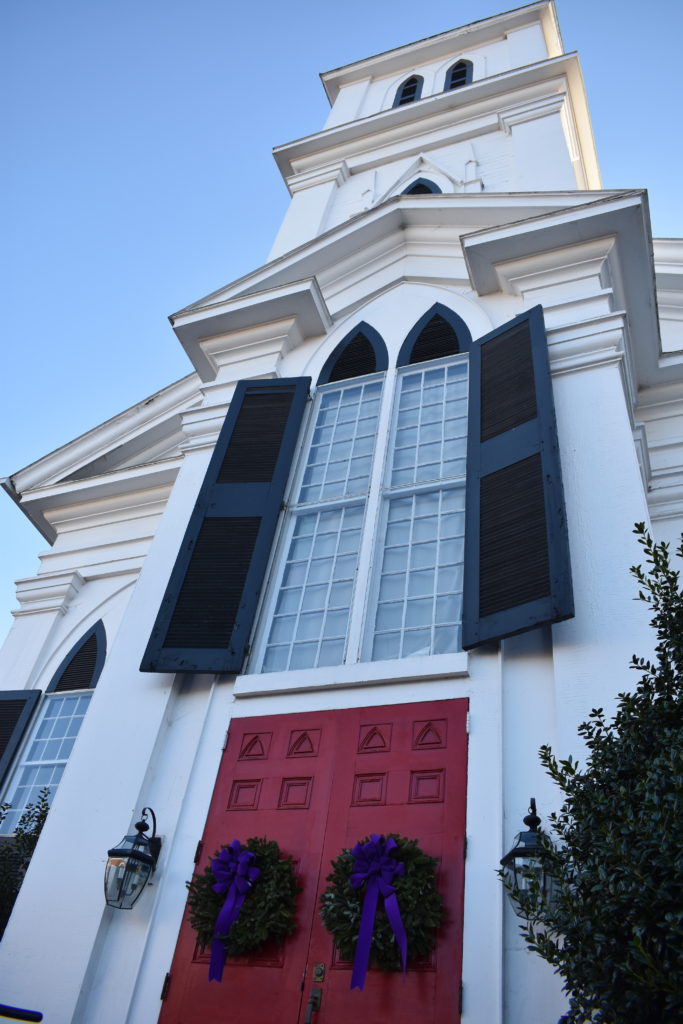 Merry Christmas with Love,
Margaret & Glynn