I recently experienced a succession of revisits along a three-day road trip, where God had me cycle back to a string of places and events I had been to years earlier.
Amazingly, God met me at each revisit with a corresponding revelation.
He enabled me to re-experience each place and event in a new and better way, giving me pleasant memories over painful ones. Each shift built on the previous one(s), which culminated in a greater transition from my past for my future.
I felt like I was on a treasure hunt trail with God as He transformed me daily in bullet fashion.
What's more, on the third day of my trip, my most direct route home was a stretch of highway that was new to me and is, quite literally, the road I believe God will also use to lead me deeper into a future He revealed to me over a decade ago.
Small and large, God is opening doors to better experiences for all of us who are willing to follow Him into multiplicity for Kingdom purposes.
These revisits are not the "go around the mountain" kind, like Joyce Meyer speaks of, that involves a timely cycle of trying to get it right. But the effortless "beauty for ashes" loop in Isaiah 61:3, where the Spirit of The Lord sets us on a progression of manifest redemption beyond ourselves:
"to strengthen those crushed by despair who mourn in Zion—to give them a beautiful bouquet in the place of ashes, the oil of bliss instead of tears, and the mantle of joyous praise instead of the spirit of heaviness. Because of this, they will be known as Mighty Oaks of Righteousness, planted by Yahweh as a living display of his glory" (TPT).
God is repositioning us for His ultimate fulfillment of restoration, rebuilding and renewal as in Isaiah 61:4.
But it begins with the revival of our heart—the release of the old and the embrace of the new. God is bringing a miraculous completion to the pain of past experiences to enable us to receive gain for His Kingdom purposes.
God can lead us to re-visit a string of places, events, situations and memories (even in dreams), then instantly pivot us in quick successions of manifest redemption—to awaken us and further position us into His plan.
These revisits are cycles of recreated experiences purposed to reset our present in peace over our past and free us to continue to head into the bigger blessings God has for us—near and far.
Revisits are set-up by God and are a kind of reunion, where we become more aligned with Christ in our soul through the release of Holy Spirit's inner revelation as we walk through a better outward reality.
I liken revisits to a revolving glass door, where, in a pivotal moment, we enter into a threshold able to see where we've been and where we're going—but moving swiftly with God's help. Then we exit to a new place of satisfaction and fresh vision, not wanting to go back but being content with what's before us.
God uses these revelatory revisits to revive us from death to life (Ps. 71:20).
Revisits may be necessary to adjust our inner and outer attitude so we can head in the right direction and grow in more light. In a revisit, we learn instantly and are gratefully made aware that God has perfected us in a way that only He can.
God uses revisits to deliver us into His abundance.
From darkness to light, His goodness will bring an uncommon finish of some former things in our lives to produce an uncommon future. In these revisits, God helps us align with His plan incrementally, so His multiplicity before us isn't so overwhelming. In this way, God uses a progression of bulleted revisits as preparation for bigger revisits.
Revisits are one way God delivers, heals and strengthens us from regret to revival.
They are one way God miraculously redeems time by repositioning us for Kingdom purposes.
They are one way God reveals His final say: that life won't end in our past; there's more forward—much, much more.
Romans 8:28 TPT – "So we are convinced that every detail of our lives is continually woven together to fit into God's perfect plan of bringing good into our lives, for we are his lovers who have been called to fulfill his designed purpose."
God uses revisits to break us through into a new familiar, which is a kind of justice over a painful past, as much as it is a beautiful new beginning of resurrection life (Ps. 71:2).
God is streamlining our lives, making us more efficient for the journey forward.
Many of us are on the edge of our eleventh hour for greater manifest blessings, divine promises being fulfilled. If we are sensitive to follow The Lord, we will come out triumphant and receive nothing less than His very best.
Let's stay on course.
"Stop dwelling on the past. Don't even remember these former things. I am doing something brand new, something unheard of. Even now it sprouts and grows and matures. Don't you perceive it? I will make a way in the wilderness and open up flowing streams in the desert." -Isaiah 43:18-19 TPT
"Even though you've let us sink down with trials and troubles, I know you will revive us again, lifting us up from the dust of death." Psalms 71:20 TPT
"…When your miracle rescue comes to me, it will lift me to the highest place. All who seek you will see God do this for them, and they'll overflow with gladness. Let this revive your hearts, all you lovers of God!" -Psalm 69:29, 32 TPT
"Now I can say to myself and to all, 'Relax and rest, be confident and serene, for the Lord rewards fully those who simply trust in him.'" -Psalm 116:7 TPT
"No matter what, I'll trust in you to help me. Nothing will stop me from praising you to magnify your glory!" -Psalm 71:14 TPT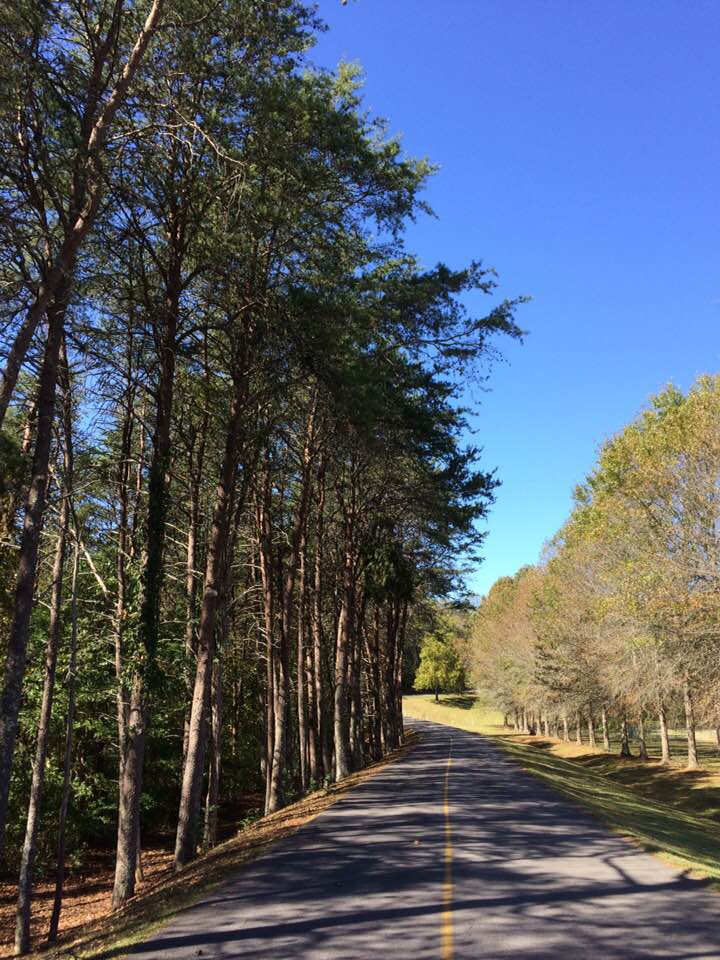 This article graciously appeared online at Charisma Magazine and SpiritLed Woman Magazine on October 12, 2019 under the title "How God Can Use Revisits to Places You've Been to Revive Your Heart."