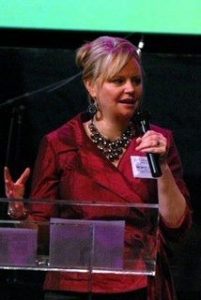 Margaret D. Mitchell is the Founder of God's Love at Work, a 501(c)3 ministry that champions the hearts of Christian women and their outreach in the world with the love of Jesus Christ.
Margaret's weekly devotions are published on the Salem Web Network, which includes Crosswalk.com. Her blog posts have appeared on CharismaMag.com, which includes SpiritLedWoman.com. And her articles have appeared on other Christian platforms, such as CBN.com.
Margaret earned a M. A. in Journalism at NYU and worked as a Contributing Writer for several years, having published in National Geographic Traveler, U. S. News & World Report Great Vacation Drives, and The Baltimore Sun—all while serving others as a Flight Attendant.
Margaret self-published her Flight Attendant outreach experiences in a memoir entitled, 100 Passengers, and later published inspiring testimonials in anthologies. She has guested on multiple Christian television and radio shows over the years, as well as FOX News (New York headquarters). Margaret also hosted annual Women's Expos and monthly Fellowships for years in the Atlanta area.
In this new season, Margaret focuses on helping others through the revelatory writings The Lord instructs her to do.
"Lord! I'm bursting with joy over what you've done for me! My lips are full of perpetual praise" (Psalm 34:1). "…You are my Maker, my Mediator, and my Master. Any good thing you find in me has come from you" (Psalm 16:2 TPT). "For you bring me a continual revelation of resurrection life, the path to the bliss that brings me face-to-face with you" (Psalm 17:11 TPT).
"She gives out revelation-truth to feed others…" (Proverbs 31:13). "…She delights in the work of her hands. "She is not afraid of tribulation…" (Proverbs 31: 21 TPT). She knows Love as a "tower of redemption." She has grown and been made into "a tower of passion and contentment" for her Beloved and is "now a firm wall of protection for others, guarding them from harm"  (Song of Songs 8:8-10 TPT). "You lead me with your secret wisdom. And following you brings me into your brightness and glory" (Psalm 73:24 TPT )!
"Declare His glory among the nations, His marvelous works among all peoples" (1 Chronicles 16:24).
All honor and glory to God.
Join Margaret on her personal Facebook profile.
Join Margaret on God's Love at Work Facebook page.
Join Margaret on God's Love at Work Pinterest page.